01.

Strategic

We add value by providing services that meet clients' goals and objectives.
02.

Professional

We are professional in all that we do. All of our Principal consultants have post graduate qualifications in their relevant domains, are members of relevant professional organisations and are recognised by the industry as professionals. 
03.

Ethical

We are ethical is the work we do and our consultants are bound by professional codes of ethics
04.

Relational

We seek to develop enduring relationships with our clients, business partners, and associates.
05.

Corporate Partnerships

Maxsys is a Corporate Partner of IT Professionals NZ.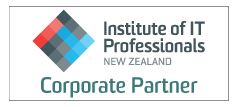 06.

Memberships

Maxsys has consultants who are members of:
IT Professionals NZ
The Institute of Management Consultants
The Project management Institute
The Institute of Directors
The Project Community
The Internet Society of NZ
07.

AOG Panel

Maxsys is on the All of Government Consultancy Services Panel. Call us for details.
07.

Specialists

We are specialists in digital transformation. We like to review your current situation and business plan, prepare and present a digital transformation plan to help achieve your goals, help you get there, and if required offer ongoing support through our Virtual CIO service.
Proven Success
The Numbers Don't Lie
We have been around a while, and during that time we have worked with many clients in the Government, Not for Profit and corporate sectors. Many clients become long term clients, a testimony to the value we add and the relationships we form.
Consultants
A Team Of Professionals
We also have a number of Associate Consultants ready to meet your needs
Virtual CIO/CDO Services
Long Term or Short Term
We have arrangements with clients where we act as their CIO, we also undertake short term roles.
IT/Digital Governance
Assessments
Training for Boards
Training for Executive Teams
Training for ICT Teams
Information Systems Planning
We can produce an ISSP for your organisation and help you achieve it.
Business Cases
We can write your business case for you
Tender/RFP Preparation and Evaluation
We can assist you with procurement of the right solution for your organisation
Training and Education
Training of CIO's, Boards and Senior Management
Level 6
138 The Terrace
Wellington, NZ 6011
P O Box 31-227
Lower Hutt, 5009
+64 21 918147
info@maxsys.co.nz